Electrical Upgrades
for Los Angeles County, Riverside County & San Bernardino County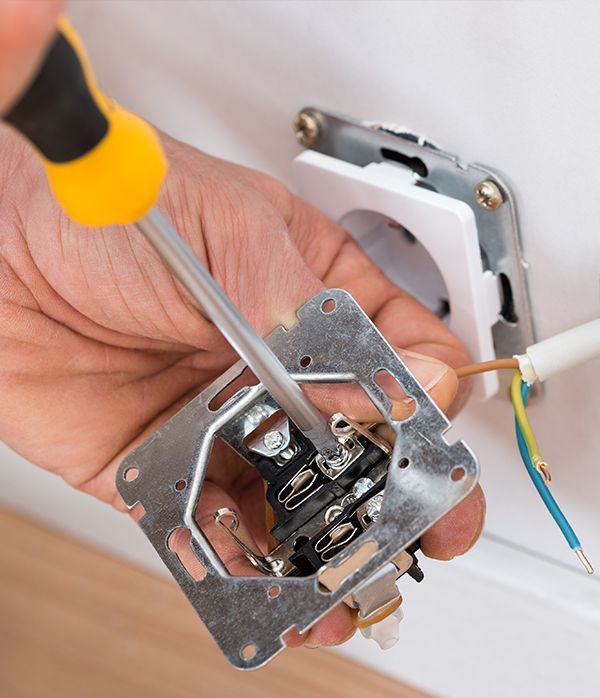 Your property can always use an upgrade, especially one that helps you use energy more efficiently. DSP Electrical Contractors is the top source of electrical upgrades in Los Angeles County, Riverside County, and San Bernardino County combined. You are only a call away from brighter lights, more powerful tools, and smaller electric bills.
Your building could have hundreds of power-hungry systems running through them: switchgears, lighting, fire alarms, CCTV and security systems, telephone and fiber cabling, site lighting, and all other utilities. Each of these could be outdated, costing you hundreds in electric bills and denying you the best possible results from your tools. By hiring the expert electricians at DSP, you can have any and all of these systems upgraded to the cutting edge of modern technology. If you want utilities and tools you can rely on, then you need to call and ask us about an electrical upgrade.
The quality of our electrical upgrades speaks for itself. Our team has more than 30 years of industry knowledge, more than 500+ successfully completed projects, and more repeat customers than we can count. We bring that same top-quality service to any upgrade you assign to us.
Save Your Money & The Environment:
Ask Us for a Lighting Retrofit
One of the most common electrical system upgrades in and around Los Angeles County is a lighting retrofit. Changing your sockets to use LED lights instead of fluorescent bulbs can save you hundreds on your electric bill, not to mention all the environmental benefits of more efficient energy usage. DSP Electrical Contractors handles all kinds of lighting projects, especially electrical site lighting retrofits. Our team will help you brighten your day.
DSP Electrical Contractors is ready to take on any lighting retrofit and other electrical upgrade project. If you want a more efficient energy system, you want to talk to us. Call (951) 707-4409 today to set up a consultation!